Pat Hartley 2016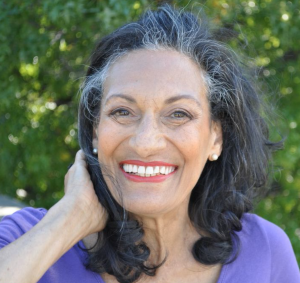 Yeah!

My new short film series project, DOMESTIC VICTORIES, has been fully funded on Kickstarter.

Thanks to all of you!!  The first two episodes are live now.

Watch Ep1 "Most Women" here

Watch Ep2 "You Are The Problem" here

Pat Hartley an African American Hungarian filmmaker, actress, native New Yorker, subject of Andy Warhol's Screen Test, Prison, and My Hustler at the Factory.

She joined long time friends Chuck Wein and Jimi Hendrix to star in Rainbow Bridge for Warner Brothers. She played the role of Sadie in Heathcote Williams's play AC/DC directed by Nicholas Wright at the Royal Court Theatre, London, a production that was written around her.

Hartley wrote and directed Hung Up about a woman at the end of an obsessive relationship based on a short story by Lynn Tillman.

Called  "stylish and amusing" by The New York Times , Hung Up was produced for Comedy Central and screened at the Young Black Filmmakers Festival at The Public Theatre in NYC and at the East Hampton Film Festival.

Hartley met author and fellow New Yorker James Baldwin and teamed with English documentary filmmaker Dick Fontaine to make "a documentary for the children." They formed Grapevine Pictures producing and directing:

–    I Heard It Through The Grapevine – follows Baldwin as he traces the  history of the Civil Rights Movement and the legacy of its survivors. Grapevine premiered at NYC's Film Forum and aired on PBS & Independent TV, UK.

 –  Beat This! A Hip Hop History with hip-hop godfather Afrika Bambaataa. Hartley returns to the destroyed South Bronx neighborhood of her grandmother to chronicle the rise of the people from the ashes to an international voice of peace using rap, graffiti, break dancing and scratching mixin' BBC/Polygram Pictures.

 – Bombin grew from a London stage play into a documentary film for Channel 4, UK. Bronx graffiti king, Brim and members of Bambaataa's 'Zulu Nation" travel to Britain to investigate their hip hop underground. With club music legend 'Goldie' as their guide they navigate the English race riots from Brixton to Handsworth they discover that the South Bronx exists all over the world but the hip hop message of love, music and brotherhood is strong.

Hartley wrote and choreographed and co-directed music videos for Island Records, Tommy Boy Records and Blue Note Records including "World Destruction" by Afrika Bambaataa and Johnny Rotten and "Malcolm X No Sell Out" by Keith LeBlanc.

She lectured at NYU,  taught the induction course at the National Film and Television School in London, and worked with students in the New York City Public Schools.

In her current project, Domestic Victories, Hartley shines a light on the dark side of love to create an anti-tragedy for our times. Through stunning imagery inspired by her work in underground film, the stage, music videos, and documentaries, this series of films changes the storyline for women from victimized to victorious.

Filmed entirely on the iPhone and edited at the Apple store, Domestic Victories is currently being crowd-funded on Kickstarter [LINK].

Your support would be greatly appreciated.